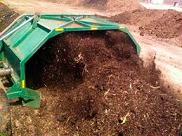 Por Andy Duardo Martín
(English version at the end of the text)
La estabilidad caracteriza el funcionamiento de la Planta Biotecnológica que funciona en Güines, cuyos productos erradican el uso de insecticidas y plaguicidas químicos en las Empresas de Cultivos Varios y entidades pertenecientes a la Asociación Nacional de Agricultores Pequeños, (ANAP) de la provincia de Mayabeque.
El objetivo esencial es producir alimentos orgánicos sin sustancias tóxicas, que no pongan en peligro la salud humana y el medio ambiente.Los bioproductos que se producen en la planta pueden eliminar plagas y vectores, aplicando biofertilizantes y bioestimulantes y así mejorar la calidad y desarrollo de las producciones agrícolas.
El fundamento básico de la planta biotecnológica que funciona en Güines consiste en construir fermentadores de grandes volúmenes, para reproducir microorganismos capaces de fijar nutrientes en el suelo o controlar plagas, sin afectar las cosechas, animales y al ser humano en general.
..............
Stable production of bio-fertilizers and bio-stimulants processing plant in Guines
By Andy Martin Duardo
The stability characterizes the operation of the Plant Biotechnology works in Guines, whose products eradicate the use of chemical insecticides and pesticides in crops Several companies and organizations belonging to the National Association of Small Farmers (ANAP) Mayabeque province.
The main objective is to produce organic food without toxic substances, which do not endanger human health and the environment.Bioproducts that are produced in the plant can eliminate pests and vectors, applying biofertilizers and bio-stimulants and improve the quality and development of agricultural production.
The basic foundation of the biotechnology plant operating in Guines is to build fermenters large volumes, to play microorganisms capable of fixing nutrients in the soil and control pests without affecting crops, animals and human beings in general. (Translated in Google )